© AERONUVO, The Professional and Expert Aircraft Appraisal and Valuation Services Company - All Rights Reserved 2002-2018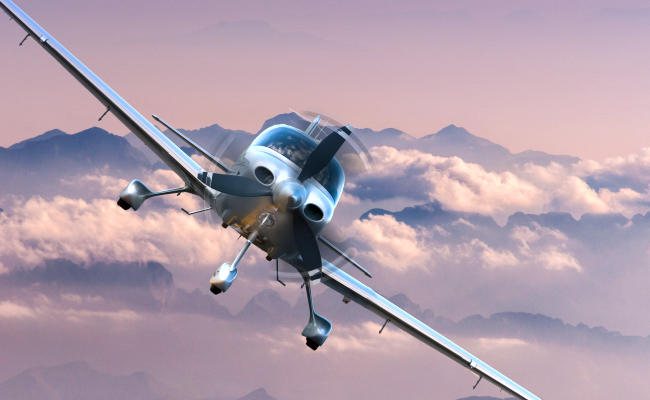 Aircraft Bluebook Report and Historical Value
Reference Data
No Time for a Certified Aircraft Appraisal or Do You Need Data for
Inital Decision Making?
An

AERONUVO

certified aircraft appraisal serves the needs of buyers, sellers, attorneys, banks,
lenders, government agencies and more. However, there are occasions where an

Aircraft Bluebook
Report

satisfies the need for the moment.
For more than 60 years the

Aircraft Bluebook-Price Digest

has provided the
general and business aircraft marketplace with information designed to give
the most accurate, comprehensive and timely assessment of the aircraft
market through its aircraft valuation guide and aircraft appraisal services.
Aircraft Bluebook-Price Digest

includes more than 3,000 specific-year
models of general aviation aircraft that are thoroughly researched each
quarter.
For a very reasonable fee,

AERONUVO

can deliver to you the latest

Aircraft Bluebook Report

typically
within 24 to 48 hours after we have received a detailed aircraft inventory and records report from the
client.
We'll provide the inventory form immediatley upon request.
The

Aircraft Bluebook Report

can be a valuable tool for the client and shed information on the
general market value price for those seeking this type of information. The

Aircraft Bluebook Report
is not intended to replace the Certified Aircraft Appraisal and it was never meant to.
AERONUVO

can include, upon request a

Historical Value Reference Report

to compliment the
Aircraft Bluebook Report

. There is an additonal fee for this supplemental information. All reports
are sent via email as a PDF attachment. Contact us today.
We can provide the Aircraft Bluebook and Historical Value Reference Reports for the following
aircraft.

More On Aircraft Appraisals
AERONUVO

provides its customers with our
unique and customized aircraft appraisal
services at many airports in some instances
with no added cost in the states of Virginia
(VA), West Virginia (WV), Pennsylvania (PA),
Maryland (MD), Delaware (DE), North Carolina
(NC) and New Jersey (NJ).
Contact us to arrange your consulation today.
We are open for business 7 days a week, 7:00
AM to 9:00 PM Eastern Standard Time. As
always, our consultations and advice are free
with no obligation. It's all part of our superior
aircraft appraisal services.
An Expert Opinion of Value
An

AERONUVO

Aircraft Appraisal is an
impartial opinion of the value of an aircraft,
prepared by experts who know all the factors
which make up the current behavior of the
used aircraft market. It is an opinion of value
based upon experience and repeated
analysis of these factors. It is an opinion of
value which can be substantiated and
justified. It is an opinion of value made by a
professional aircraft Senior Certified Aircraft
Appraiser with USPAP endorsements.
AERONUVO

can deliver a professional opinion
and appraisal report of the present market
value price on an aircraft, the value on an
aircraft to be renovated or modified and the
value of an aircraft as a prudent safeguard
against excessive tax assessments, capital
gains and other taxes.
Our Premier and Certified Aircraft Appraisal
Services include Aeronca, Aero Commander,
American Champion (ACA), American General,
Aviat Husky and Pitts, Beechcraft (Beech),
Bellanca, Citabria, Cessna, Cirrus, CubCrafters
(Cub Crafters), DAHER SOCATA, Diamond,
Ercoupe, Glasair, Great Lakes, Grumman
American, Lancair, Luscombe, Maule,
Mooney, Piper, Rockwell Commander, Stinson
and More.
The Aircraft Appraisal
and
Valuation Company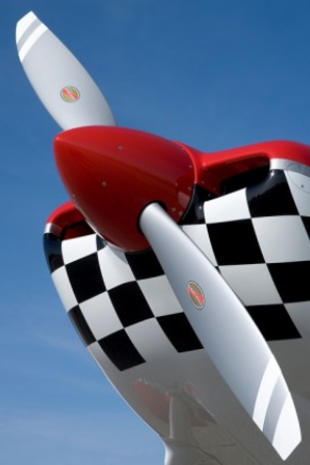 AERONCA
AEROSTAR 600
AEROSTAR 601
AEROSTAR 601P
AEROSTAR 602P & PA-60-602P
AEROSTAR 700P
AG CAT CORP (GRUMMAN)
AGUSTA A109
AIR TRACTOR AT-300/301
AIR TRACTOR AT-400
AIR TRACTOR AT-401
AIR TRACTOR AT-402/A
AIR TRACTOR AT-501
AIR TRACTOR AT-502
AIR TRACTOR AT-503
AIR TRACTOR AT-602
AIR TRACTOR AT-802A
AIRBUS AS 332C/L
AIRBUS AS 350
AIRBUS AS 350D
AIRBUS AS 355 TWIN STAR
AIRBUS AS 355N TWIN STAR
AIRBUS BK 117
AIRBUS BO 105
AIRBUS BO 105CBS
AIRBUS EC 120/H120
AIRBUS EC 130/H130
AIRBUS EC 135
AIRBUS EC 145/H145
AIRBUS EC 155/H155
AIRBUS SA 315 LAMA
AIRBUS SA 316
AIRBUS SA 318C
AIRBUS SA 319
AIRBUS SA 330J
AIRBUS SA 341G
AIRBUS SA 360
AIRBUS SA 365 DAUPHIN 2
AIRCOUPE - ALON
AMD ZODIAC 601XL/i/650LS/i
AMERICAN CHAMPION 7-EC
AMERICAN CHAMPION 7EC CHAMP (2006 &
up)
AMERICAN CHAMPION 7-ECA
AMERICAN CHAMPION 7-GC
AMERICAN CHAMPION 7-GCAA CITABRIA
ADVENTURE
AMERICAN CHAMPION 7-GCBC CITABRIA
EXPLORER
AMERICAN CHAMPION 7-KCAB CITABRIA
AMERICAN CHAMPION 8-GCBC SCOUT (1993 &
up)
AMERICAN CHAMPION 8-GCBC SCOUT ('74-'84)
AMERICAN CHAMPION 8-KCAB DECATHLON
('71-'84)
AMERICAN CHAMPION 8-KCAB DECATHLON
('92 & up)
AMERICAN CHAMPION AURORA 7ECA
AMERICAN GENERAL AA-1 YANKEE (Clipper)
AMERICAN GENERAL AA-1A & B TRAINER
AMERICAN GENERAL AA5 TRAVELER/AA5A
CHEETAH
AMERICAN GENERAL GA-7 COUGAR
AMERICAN GENERAL TIGER ('75-'79)
AMERICAN GENERAL TIGER ('90 & up)
AMERICAN GENERAL TR-2
AMERICAN LEGEND
AVIAT HUSKY
AYRES THRUSH S-2
AYRES THRUSH S2R (1978 - 1994)
AYRES THRUSH S2R (1995 & up)
BEAGLE 206 Series 2
BEECH 18
BEECH 24 SIERRA
BEECH 99
BEECH BARON 55 A,B
BEECH BARON 55B (1972 & up)
BEECH BARON 55C, D, E
BEECH BARON 55E (1974 & up)
BEECH BARON 56TC
BEECH BARON 58 (1970 - 1995)
BEECH BARON 58P
BEECH BARON 58TC
BEECH BARON B58/G58 (1996 & up)
BEECH BONANZA 33 (formerly Debonair)
BEECH BONANZA 35 (1947 - 1963)
BEECH BONANZA 35 (1964 - 1974)
BEECH BONANZA 36 (1968 - 1995)
BEECH BONANZA A36/G36 (1996 & up)
BEECH BONANZA A36TC/B36TC (1979 - 1995)
BEECH BONANZA B36TC (1996 -- 2002)
BEECH BONANZA F33A (1974 & up)
BEECH BONANZA V35B (1975 & up)
BEECH C 23 SUNDOWNER (1974 & up)
BEECH DEBONAIR 33
BEECH DUCHESS 76
BEECH DUKE 60
BEECH G 18 S & H 18S
BEECH KING AIR 100
BEECH KING AIR 250
BEECH KING AIR 90
BEECH KING AIR B100
BEECH KING AIR C90B/C90GT (1995 & up)
BEECH KING AIR C90SE
BEECH KING AIR E-90
BEECH KING AIR F-90
BEECH MUSKETEER 19 SPORT
BEECH MUSKETEER 23
BEECH MUSKETEER 24
BEECH QUEEN AIR 65
BEECH QUEEN AIR 70
BEECH QUEEN AIR 80
BEECH QUEEN AIR 88
BEECH SKIPPER 77
BEECH SUPER KING AIR (B300) 350
BEECH SUPER KING AIR 200
BEECH SUPER KING AIR 300
BEECH SUPER KING AIR B200/GT (1995 -- 2012)
BEECH TRAVEL AIR 95
BEECH TWIN BONANZA (E50 & up)
BEECH TWIN BONANZA 50
BEECHCRAFT PREMIER 1/A
BELL 204B
BELL 205
BELL 206 JET RANGER
BELL 206 LT TWIN RANGER
BELL 206B (1977 & up)
BELL 206L LONG RANGER
BELL 206L-3 LONG RANGER III
BELL 206L-4 LONG RANGER IV
BELL 212
BELL 214
BELL 214ST
BELL 222
BELL 222U (Utility)
BELL 230
BELL 407
BELL 412
BELL 427
BELL 429
BELL 430
BELL 47G2 (Scott's Bell 47)
BELL 47G3 (Scott's Bell 47)
BELL 47G4 (Scott's Bell 47)
BELL 47G5 (Scott's Bell 47)
BELL 47J2 (Scott's Bell 47)
BELLANCA 14-13,14-19
BELLANCA 14-19-3A (1964 & up)
BELLANCA SUPER VIKING 17-30A,-31A
BELLANCA VIKING 17-30,-31
BOMBARDIER CHALLENGER 300
BOMBARDIER CHALLENGER 350
BOMBARDIER CHALLENGER 605
BOMBARDIER CHALLENGER 650
BOMBARDIER CHALLENGER 850ER
BOMBARDIER CHALLENGER CL-600
BOMBARDIER CHALLENGER CL-604
BOMBARDIER CL-601, CL-601-1A, CL-601-3A,
CL-601-3R
BOMBARDIER GLOBAL 5000 (2005 -- 2011)
BOMBARDIER GLOBAL 5000 (2012 -- UP)
BOMBARDIER GLOBAL 6000
BOMBARDIER GLOBAL EXPRESS
BOMBARDIER LEARJET 23 & 24
BOMBARDIER LEARJET 25
BOMBARDIER LEARJET 28 & 29 LONGHORN
BOMBARDIER LEARJET 31
BOMBARDIER LEARJET 35 & 36
BOMBARDIER LEARJET 40/XR
BOMBARDIER LEARJET 45/45XR
BOMBARDIER LEARJET 55
BOMBARDIER LEARJET 60
BOMBARDIER LEARJET 75/70
CESSNA 140 & 120
CESSNA 150
CESSNA 152
CESSNA 162 SKYCATCHER
CESSNA 170
CESSNA 172 SKYHAWK
CESSNA 172 SKYHAWK (1975 - 1986)
CESSNA 172 SKYHAWK (1997 & up)
CESSNA 172Q CUTLASS
CESSNA 172RG CUTLASS
CESSNA 175 SKYLARK
CESSNA 177 CARDINAL
CESSNA 177 RG CARDINAL
CESSNA 180
CESSNA 182 SKYLANE
CESSNA 182 SKYLANE (1975 - 1986)
CESSNA 182 SKYLANE (1997 - 2012)
CESSNA 182T SKYLANE (2013 & up)
CESSNA 185 SKYWAGON
CESSNA 190 - 195
CESSNA 205
CESSNA 206 STATIONAIR (1998 -- 2012)
CESSNA 206 STATIONAIR (2013 & up)
CESSNA 207 SKYWAGON
CESSNA 207 SKYWAGON (1973 & up)
CESSNA 208 CARAVAN & GRAND CARAVAN
(1985 - 2000)
CESSNA 208 CARAVAN & GRAND CARAVAN
(2001 -- 2008)
CESSNA 208 CARAVAN & GRAND CARAVAN 675
G1000 (2008 & up)
CESSNA 208 GRAND CARAVAN EX
CESSNA 208B SUPER CARGOMASTER (1987 --
2008)
CESSNA 208B SUPER CARGOMASTER EX (2013
& up)
CESSNA 210
CESSNA 210 H & up
CESSNA 210 M & up
CESSNA 300 LC-40 (formerly Columbia)
CESSNA 310
CESSNA 310P & up
CESSNA 310R (1975 & up)
CESSNA 320 SKYKNIGHT
CESSNA 335
CESSNA 337 SKYMASTER
CESSNA 337 SKYMASTER (1974 & up)
CESSNA 337-PRESSURIZED SKYMASTER
CESSNA 340
CESSNA 340A II
CESSNA 350 CORVALIS LC-42 (formerly
Columbia)
CESSNA 400 CORVALIS TT LC-41 (formerly
Columbia)
CESSNA 401
CESSNA 402
CESSNA 402C
CESSNA 404 TITAN
CESSNA 411
CESSNA 414
CESSNA 414A CHANCELLOR
CESSNA 421
CESSNA 421 GOLDEN EAGLE III
CESSNA 425 CORSAIR (CONQUEST I)
CESSNA 441 CONQUEST II
CESSNA AG 188 (Sprayer)
CESSNA CITATION 500/501
CESSNA CITATION BRAVO 550
CESSNA CITATION CJ2/CJ2+ 525A
CESSNA CITATION CJ3 525B (2004 thru 2015)
CESSNA CITATION CJ3+ 525B
CESSNA CITATION CJ4 525C
CESSNA CITATION ENCORE/+
CESSNA CITATION EXCEL 560-XL
CESSNA CITATION II 550/551
CESSNA CITATION III 650
CESSNA CITATION LATITUDE
CESSNA CITATION M2 525
CESSNA CITATION MUSTANG 510
CESSNA CITATION SII S550
CESSNA CITATION SOVEREIGN 680 (2004 thru
2013)
CESSNA CITATION SOVEREIGN+ 680
CESSNA CITATION V 560
CESSNA CITATION V ULTRA
CESSNA CITATION VI 650
CESSNA CITATION VII 650
CESSNA CITATION X (1996 thru 2012)
CESSNA CITATION X+
CESSNA CITATION XLS/+
CESSNA CITATIONJET/CJ/CJ1/CJ1+ 525 (1993 --
2011)
CESSNA J182T TURBO SKYLANE (2013 & up)
CESSNA P-206 SUPER SKYLANE
CESSNA P210N PRESSURIZED CENTURION
CESSNA R172 HAWK XP
CESSNA R182-RG SKYLANE
CESSNA SUPER CARGOMASTER W/G1000 (2008
-- 2012)
CESSNA T303 CRUSADER
CESSNA TTx
CESSNA U-206 STATIONAIR (1974 - 1986)
CESSNA U-206 SUPER SKYWAGON
CIRRUS SR20
CIRRUS SR20 (2011 & up)
CIRRUS SR22
CIRRUS SR22/T (2011 & up)
CIRRUS VISION JET SF50
COMMANDER 112
COMMANDER 112TC
COMMANDER 114
COMMANDER 114B & 114TC
COMMANDER 115 & 115TC
CUBCRAFTERS SPORT CUB
CUBCRAFTERS TOP CUB
CUBCRAFTERS X CUB
DASSAULT FALCON 10
DASSAULT FALCON 20 & 200
DASSAULT FALCON 2000/DX/EX/EASy/LX/S
DASSAULT FALCON 20-5
DASSAULT FALCON 50
DASSAULT FALCON 7X
DASSAULT FALCON 8X
DASSAULT FALCON 900
DeHAVILLAND TWIN OTTER DHC-6
DIAMOND DA20-C1 ECLIPSE (2001 & up)
DIAMOND DA40 STAR
DIAMOND KATANA DA20 (1995 - 2000)
DIAMOND TWIN STAR DA42
DIAMOND TWIN STAR DA42 (2010 & up)
EAGLE DW-1
ECLIPSE 500
EMBRAER LEGACY 450
EMBRAER LEGACY 500
EMBRAER LEGACY 600/650
EMBRAER LINEAGE 1000
EMBRAER PHENOM 100/E/EV
EMBRAER PHENOM 300
ENSTROM 480/B
ENSTROM F28, 280 (1978 & up)
ENSTROM F28, F280
EUROFOX
EVEKTOR SPORTSTAR
FAIRCHILD MERLIN II & III
FAIRCHILD MERLIN IV
FAIRCHILD METRO
FANTASY AIR ALLEGRO
FLIGHT DESIGN
GIPPS AERO
GOBOSH 700S
GOBOSH 800XP
GULFSTREAM ASTRA 1125/G-100
GULFSTREAM G-150
GULFSTREAM G-200 (Formerly Galaxy Business
Jet)
GULFSTREAM G280
GULFSTREAM G300/G400
GULFSTREAM G350/G450
GULFSTREAM G500
GULFSTREAM G500/G550
GULFSTREAM G600
GULFSTREAM G650
GULFSTREAM G-I (G-159)
GULFSTREAM G-II
GULFSTREAM G-III (G-1159A)
GULFSTREAM G-IV
GULFSTREAM G-V
HAWKER 1000
HAWKER 4000
HAWKER 400XP 2004 -- 2010
HAWKER 750
HAWKER 800/XP/XPi/850
HAWKER 900XP
HAWKER BEECHJET 400/400A
HAWKER BEECHJET 400A 1995 - 2003
HAWKER DH-125
HAWKER HS125-700
HILLER FH-1100
HILLER UH-12E & L4 (Turbine convr-see Soloy)
HILLER UH12E ('74 & up)(Turbine conv-see
Soloy)
HILLER UH12E-T
HONDAJET
IAI WESTWIND 1124
JABIRU J-170SP
JABIRU J-250SP/J230-SP
LAKE LA-4 Amphibian
LAKE LA-4-200/250
LIBERTY XL2
LOCKHEED JETSTAR 731 (Conversion)
LOCKHEED JETSTAR II
LOCKHEED JETSTAR-6
LOCKHEED JETSTAR-8
LUSCOMBE
MAULE (2008 & up)
MAULE M-4, M-8 (STOL)
MAULE M-4,-5,-6,-7 (1970 - 1989)
MAULE M-7,MX-7,MXT-7,MT-7 (2000 -- 2007)
MAULE MX-7, M-6,-8 (1990 - 1999)
MCDONNELL DOUGLAS-HUGHES 500
MCDONNELL DOUGLAS-HUGHES 500C
MCDONNELL DOUGLAS-HUGHES 500D,E
MCDONNELL DOUGLAS-HUGHES 520N
MCDONNELL DOUGLAS-HUGHES 530F
MELEX M18 DROMADER
MITSUBISHI MU-2
MITSUBISHI MU-300
MOONEY 201 M20J
MOONEY 231 & 252 M20K Turbo
MOONEY ACCLAIM M20TN
MOONEY ACCLAIM TYPE S (2015 & UP)
MOONEY CADET (ALON) (Contact Univair)
MOONEY EAGLE/2
MOONEY ENCORE
MOONEY M20 series
MOONEY MARK 20/21
MOONEY MARK 22 - MUSTANG
MOONEY MASTER M20D
MOONEY MITE M18 (Contact Univair)
MOONEY OVATION 3 (2015 & up)
MOONEY OVATION/2/2GX/3
MOONEY PFM
MOONEY TLS/BRAVO
NAVION
NEXTANT 400XT/i
PACIFIC AEROSPACE 750XL
PIAGGIO AVANTI P180
PILATUS PC-12 (1995 -- 2008)
PILATUS PC-12/47E NG (2009 -- UP)
PIPER 6X PA32-301FT
PIPER 6XT PA32-301XTC
PIPER APACHE PA-23-150
PIPER APACHE PA-23-235
PIPER ARCHER DX (2015 & up)
PIPER ARCHER II PA-28-181 (1976-'94)
PIPER ARCHER III (1995-2010)
PIPER ARCHER LX/TX (2011 & up)
PIPER ARROW IV PA-28RT-201 (1979-'94)
PIPER ARROW PA-28R-180, -200, -201
PIPER ARROW PA28R-201 (1995-2014)
PIPER ARROW PA28R-201 (2015 & up)
PIPER AZTEC C,D
PIPER AZTEC PA 23-250
PIPER AZTEC PA-23 E & up
PIPER CHEROKEE 140
PIPER CHEROKEE 160 & 150
PIPER CHEROKEE 180 (1963-'67)
PIPER CHEROKEE 180 (1968 to 1975)
PIPER CHEROKEE 235
PIPER CHEROKEE LANCE PA-32R
PIPER CHEROKEE SIX PA-32
PIPER CHEYENNE 400LS PA-42-1000
PIPER CHEYENNE I PA-31T1-500
PIPER CHEYENNE II PA-31T2-620XL
PIPER CHEYENNE II PA-31T-620
PIPER CHEYENNE III PA-42
PIPER CHIEFTAIN PA-31-350
PIPER CHIEFTAIN PA-31-350 (1981 & up)
PIPER COMANCHE PA-24-180
PIPER COMANCHE PA-24-250
PIPER COMANCHE PA-24-260
PIPER COMANCHE PA-24-400
PIPER DAKOTA PA-28-236
PIPER J3,PA11,PA12,PA14,PA16 (Parts: Univair)
PIPER M350
PIPER M500
PIPER M600
PIPER MALIBU MATRIX (2008-'14)
PIPER MALIBU MATRIX (2015 - up)
PIPER MALIBU MERIDIAN PA-46-500TP (2001-
2012)
PIPER MALIBU MERIDIAN PA-46-500TP (2013 -
2015)
PIPER MALIBU MIRAGE (1995-2012)
PIPER MALIBU MIRAGE (2013-'15)
PIPER MALIBU MIRAGE PA-46 (1984-'94)
PIPER MOJAVE PA-31P-350
PIPER NAVAJO (1967-'72)
PIPER NAVAJO (1973-'80)
PIPER NAVAJO (1981 & up)
PIPER NAVAJO PA-31 P
PIPER PACER PA-20 (Parts: Univair)
PIPER PAWNEE (Sprayer)
PIPER PAWNEE BRAVE PA-36
PIPER SARATOGA II HP/TC (1994 & up)
PIPER SARATOGA PA-32 (1980-'90)
PIPER SARATOGA SP PA-32R (1980-'92)
PIPER SEMINOLE PA-44-180 (1979-'90)
PIPER SEMINOLE PA-44-180 (1995-2012)
PIPER SEMINOLE PA-44-180 (2013 & UP)
PIPER SENECA IV (1994-'96)
PIPER SENECA PA-34 (1972-'79)
PIPER SENECA PA-34 (1980-'93)
PIPER SENECA V (1997 - 2010)
PIPER SENECA V (2011-'14)
PIPER SENECA V (2015 & up)
PIPER SUPER CUB
PIPER SUPER CUB (1961 & up)
PIPER TOMAHAWK PA-38
PIPER TRI-PACER PA-22 (Parts: Univair)
PIPER TWIN COMANCHE
PIPER WARRIOR II PA-28-161 (1977-'95)
PIPER WARRIOR III (1995 & up)
PIPER WARRIOR PA-28-151
QUEST KODIAK 100
RANS S-19LS
RANS S-7LS
REMOS G3/600 & GX
ROBINSON R22
ROBINSON R44 ASTRO/CLIPPER/RAVEN
ROBINSON R66 TURBINE
ROCKWELL 100
ROCKWELL 200 MEYERS (now Prop Jets Inc.)
SABRELINER 60
SABRELINER 65
SABRELINER 75A
SCHWEIZER 269, 200
SCHWEIZER 269, 300
SCHWEIZER 300C (NOW SIKORSKY)
SCHWEIZER 330 (NOW SIKORSKY)
SCHWEIZER 333 (NOW SIKORSKY)
SIKORSKY S-76
SOCATA TB-10 TOBAGO/TB-200XL
SOCATA TB-20/21TC TRINIDAD
SOCATA TB-9 Tampico/Sprint
SOCATA TBM 700
SOCATA TBM 850 ( 2006 & 2007)
SOCATA TBM 850 (2008 & 2013)
SOCATA TBM 900/930 (2014 & UP)
STINGSPORT
STINSON (Contact Univair)
SWIFT
SYMPHONY AIRCRAFT
TAYLORCRAFT F-19
TECNAM P2002 SIERRA
TECNAM P2004 BRAVO
TECNAM P2006T
TECNAM P92 ECHO SUPER
TECNAM P92/G5 EAGLET
TIGER AIRCRAFT
TWIN COMMANDER 1000
TWIN COMMANDER 500 & 500A
TWIN COMMANDER 500 B & U
TWIN COMMANDER 500 S - SHRIKE
TWIN COMMANDER 520
TWIN COMMANDER 560
TWIN COMMANDER 560 E
TWIN COMMANDER 560 F
TWIN COMMANDER 680
TWIN COMMANDER 680 F
TWIN COMMANDER 680 FL
TWIN COMMANDER 680 FLP
TWIN COMMANDER 680 FP
TWIN COMMANDER 680 TURBO
TWIN COMMANDER 681
TWIN COMMANDER 685
TWIN COMMANDER 690
TWIN COMMANDER 700
TWIN COMMANDER 720
TWIN COMMANDER 840
TWIN COMMANDER 900
TWIN COMMANDER 980
VARGA 2150A/2180
ZLIN Z 242L